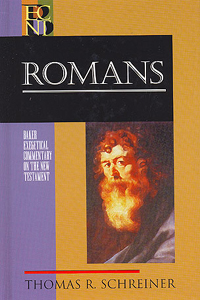 BECNT: Romans
Pauline scholar Thomas Schreiner presents a fresh analysis of the substantive Book of Romans. It features many distinctives. 'I have tried to write a scholarly commentary that fulfills the goals of brevity and lucidity,' Schreiner explains. 'One of my goals has been to trace the flow of thought in the letter so that the reader can understand how the argument unfolds. I have also tried to wrestle with the meaning of Romans theologically. [...] In particular, I have attempted to demonstrate inductively that the glory of God is the central theme that permeates the letter.'

Each exegetical unit of the commentary is divided into four parts: (1) introduction, theme summary, and structural outline; (2) translation; (3) paragraph-by-paragraph exegesis and exposition; and (4) additional notes that comment on unique themes of a passage, interpretive problems, textual variants, and other critical issues.

Romans includes these helpful design features:





- Shaded text gives a broad overview of each exegetical unit, its place in Romans, and the way Paul expected his readers to respond to his words.
- Unshaded portions dissect the intricacies of the Greek text.
- A running outline at the top of each page keeps readers aware of their position in the overall structure of the book.
'Schreiner's commentary on Romans is a very good contribution to the study of this Pauline epistle. Schreiner has asked the right questions about it and given balanced answers to them.' - Joseph Fitzmyer

'As I preach through Romans I will continue to reach for this commentary with joy and hope, as I have since I received a copy in manuscript form. There are at least four reasons. First, Schreiner bows with reverence before the authority of Paul's letter as God's inspired Word. Second, he submits meticulously to the grammatical and historical particularities of the text, tracing out Paul's line of thinking in his own terms. Third, he wrestles with recent scholarly thought (without getting lost). Fourth, he is faithful in holding up the manifestly God-centered theme of this greatest of all letters, namely, that 'in Romans God's ultimate purpose is to display his glory to all people'.' - John Piper
Series: Baker Exegetical Commentary on the New Testament.
Recommended € 54,90

Anderen bekeken ook: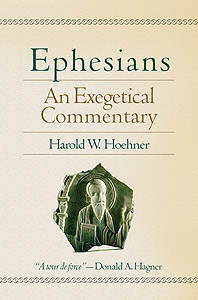 Ephesians
Harold W. Hoehner -
An Exegetical Commentary.
Harold Hoehner has taught biblical exegesis to thousands of students over the years. He now brings that experience to ...
€ 39,90
verder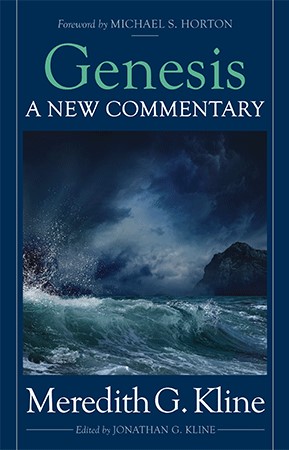 Genesis
Meredith G. Kline -
Meredith G. Kline is famous in the Reformed community for his teaching and writings ...
€ 14,90
verder
INTERPRETATION: Second Corinthians
Ernest Best -
Interpretation is a set of full-length, practical, and clearly written commentaries that helps teachers and preachers in their educational and homiletic work ...
€ 14,90
verder
Meer van deze auteur...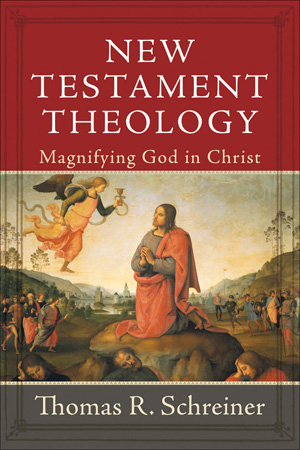 New Testament Theology
Thomas R. Schreiner -
While no single New Testament document claims to offer a comprehensive theology, Thomas Schreiner ...
€ 49,90
verder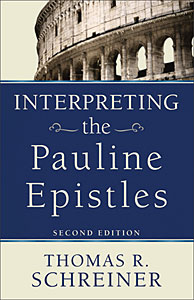 Interpreting the Pauline Epistles, 2nd ed.
Thomas R. Schreiner -
Second Edition.
Leading Pauline-studies expert Thomas Schreiner provides an updated guide to the exegesis of the New Testament epistles traditionally assigned ...
€ 18,90
verder