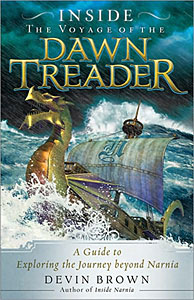 Inside the Voyage of the Dawn Treader
A Guide to Exploring the Journey Beyond Narnia.
Discover the far reaches of Narnia - and the mind of its creator.
In The Voyage of the Dawn Treader, C. S. Lewis takes his Chronicles of Narnia
readers on an exciting new adventure on the high seas, with fascinating new
characters and conflicts. The world of Narnia is expandedùand so is the
imagination.
Lewis scholar and author Devin Brown takes you through The Voyage of the Dawn
Treader chapter by chapter, illuminating the features of C. S. Lewis's writing,
providing supplemental information on Lewis's life and other books, offering
comments and opinions from other students of Lewis, and uncovering the work's
rich meanings.
Whether you're a longtime fan of the books or you've just encountered Narnia
through the recent movies, you'll cherish this inside look at the most exciting
Narnia tale yet.
If Edmund were to finally receive a belated gift from Father Christmas, he " would be lucky if it were a copy of my good friend Devin Brown's book. Like
Lewis, Devin is somebody who adores great stories and effortlessly weaves them
throughout his book. As a result, upon finishing Devin's book the reader is
hungry not only to read more of Lewis, but to read more great literature. This
book will surely be banned at Experiment House. - Michael Flaherty"
Recommended € 12,90

€ 5,00
Inside the Voyage of the Dawn Treader
EAN-code:
9780801071652
Aantal pagina's:
251
Bindwijze:
Paperback
Levertijd:
Binnen 1 werkdag in huis!
In winkelwagen
Anderen bekeken ook: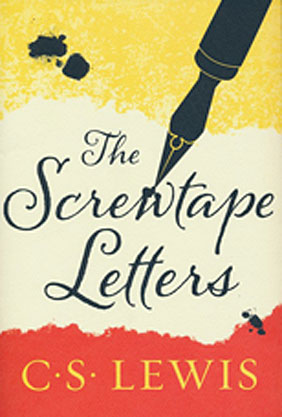 The Screwtape Letters
C.S. Lewis -
with Screwtape Proposes a Toast.
In this humorous and
perceptive exchange between two devils, C. S. Lewis delves into moral questions
about good vs. evil, temptation, ...
€ 13,90
verder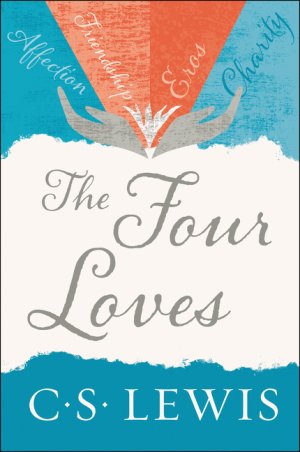 The Four Loves
C.S. Lewis -
A repackaged edition of the revered author's classic work that
examines the four types of human love: affection, friendship, erotic love, and
the love ...
€ 17,90
verder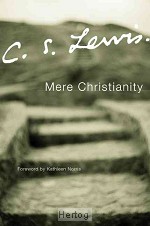 Mere Christianity (Signature Classics)
C.S. Lewis -
Mere Christianity is the most popular of C.S. Lewis's works of
nonfiction, with several million copies sold worldwide. Heard first as radio
addresses and then ...
€ 13,90
verder
Meer van deze auteur...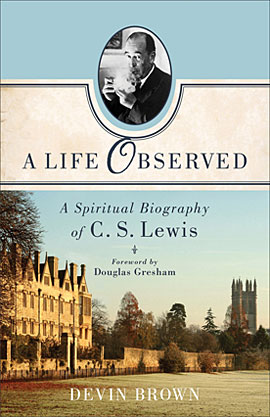 A Life Observed
Devin Brown -
A Spiritual Biography of C. S. Lewis.
C.S. Lewis is one of the most influential Christian writers of our time. The
Chronicles ...
€ 14,90
verder