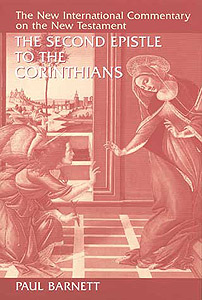 NICNT: 2 Corinthians
This excellent commentary on 2 Corinthians by Paul Barnett illumines the historical background of the church at Corinth and clarifies the meaning of Paul's passionate letter both for those first-century Christians and for the church today.
Assuming the unity of the letter, for which extensive argument is offered, Barnett takes the view that Paul is, in particular, addressing the issue of triumphalism in Corinth. This triumphalism is expressed by the newly arrived missioners who portray Paul as 'inferior' to themselves; it is also endemic among the Corinthians, According to Barnett, the recurring theme of the letter is 'power-in-weakness', based on the motif of the resurrection of the Crucified, whic lies at the heart of the gospel of Christ. Also fundamental to the letter is the theme of fulfillment of the 'promises of God' by Christ and the Spirit under the New Covenant.
'Barnett is well qualified to handle all these complexities with a sure touch, a scholar's expertise, and a pastor's concerns.' - Ralph P. Martin
'Barnett has lived with 'Paul and the Corinthians' for a number of years. His well-known expertise as a New Testament historian comes to the fore in his insightful illumination of the historical background to this Pauline epistle. His detailed exegesis in the commentary is clear, rigorous, and sane, and I found his tracing of the rethorical movement of the arguments throughout the letter to be invaluable.' - Peter T. O'Brien
'A major commentary that is a joy to read. It is extraordinarily rich on the historical and social circumstances that surround this complicated book. Moreover it is rich in its biblical-theological reflection (i.e. the author takes pains to tie the theology of this epistle to the theology of the Pauline corpus and sometimes to the entire Bible).' - D.A. Carson
Series: New International Commentary on the New Testament.
Recommended € 59,90
Anderen bekeken ook: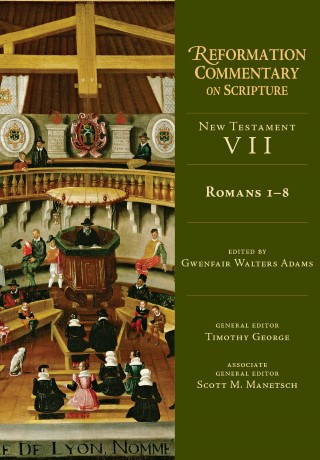 RCS NT 07: Romans 1-8
Gwenfair Walters Adams (ed.) - With its themes of grace, sin, justification, and salvation through Christ alone, Paul's letter to the early church in Rome has ...
€ 44,90
verder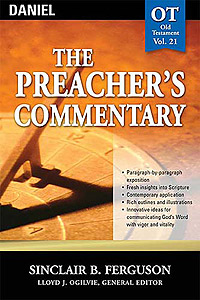 PC 21: Daniel
Sinclair B. Ferguson -
The design for the Preacher's Commentary gives the reader an overall outline of each book of the Bible. Following the introduction, which ...
€ 13,90
verder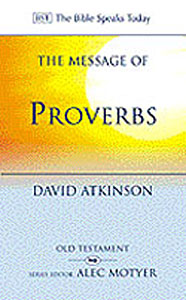 BST: Proverbs
David Atkinson -
Wisdom for Life.
Despite the centuries which separate us from the authors of these proverbs, the everyday realities of human existence remain: making ...
€ 9,90
verder
Meer van deze auteur...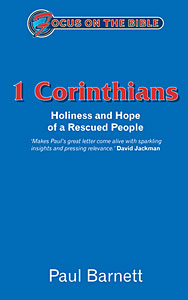 FOB: 1 Corinthians (2e hands)
Paul Barnett - Holiness and Hope of a Rescued People.

The second book in the series following on from the bestselling Rainforest AdventuresChildren are fascinated with the ...
€ 10,-
verder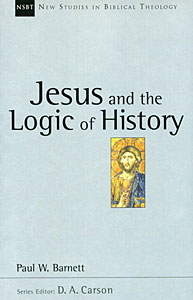 NSBT 03: Jesus and the Logic of History
Paul Barnett -
At the heart of the Christian faith stands a man, Jesus of Nazareth. Few people seriously question whether Jesus existed in history. But ...
€ 14,90
verder