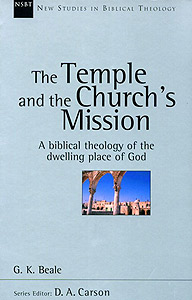 NSBT 17: The Temple and the Church's Mission
Biblical Theology of the Dwelling Place of God.
'Then I saw a new heaven and a new earth. [...] And I saw the holy city, new Jerusalem. [...] And I heard a loud voice from the throne saying, 'Behold, the dwelling place of God is with man.' (Revelation 21:1-3, ESV).
In this comprehensive study, G.K. Beale argues that the Old Testament tabernacle and temples were symbolically designed to point to the end-time reality that God's presence, formerly limited to the Holy of Holies, would be extended throughout the cosmos. Hence, John's vision in Revelation 21 is best understood as picturing the new heavens and earth as the eschatological temple.
Beale's stimulating exposition traces the theme of the tabernacle and temple across the Bible's story-line, illuminating many texts and closely-related themes along the way. He shows how the significance and symbolism of the temple can be better understood in the context of ancient Near Eastern assumptions, and offers new insights into the meaning of the temple in both Old and New Testaments.
'The importance of this book lies not only in the competent handling of its chosen theme, but also in its evocative unpacking of the theme of the temple [...] its modelling of the way biblical theology is to be done; and its capacity to cause readers to perceive fresh and wonderful things in the Scriptures.' - D.A. Carson
Series: New Studies in Biblical Theology, volume 17.
Recommended € 29,90

Anderen bekeken ook:

Linguistics & Biblical Exegesis
Douglas Mangum and Josh Westbury (eds.) -
We rarely think about the way languages work because communicating in ...
€ 22,90
verder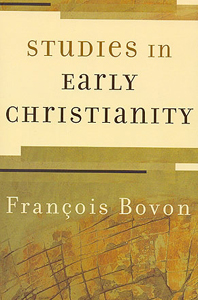 Studies in Early Christianity
François Bovon -
The writings of prominent New Testament scholar François Bovon exhibit historical-critical expertise and substantial theological insight. When this collection was published by Mohr ...
€ 24,90
verder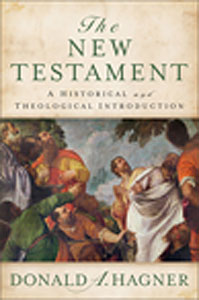 The New Testament
Donald A. Hagner -
A Historical and Theological Introduction.
This substantial introduction explores the origin and character of the New Testament writings. Donald Hagner deals with the ...
€ 39,90
verder
Meer van deze auteur...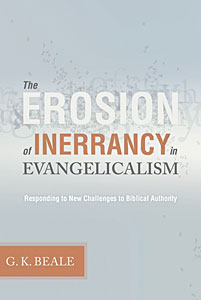 The Erosion of Inerrancy in Evangelicalism
G.K. Beale -
Responding to New Challenges to Biblical Authority.
Examines recent postmodern efforts to redefine the traditional evangelical view of scriptural authority and counters with ...
€ 14,90
verder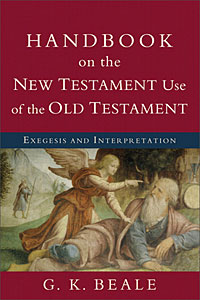 Handbook on the New Testament Use of the Old Testament
G.K. Beale -
Exegesis and Interpretation.
This concise guide by a leading New Testament scholar helps readers understand how to better study the multitude of Old ...
€ 12,90
verder