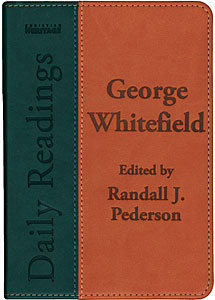 Daily Readings
The first devotional compiled solely from Whitefield's works and provides an excellent introduction to the spirituality of this eighteenth century evangelical. In this carefully edited edition, Randall Pederson has chosen passages based upon George Whitefield's letters and sermons that will encourage, inspire and challenge the reader each day. Bible passages are based upon the ESV.
Recommended € 19,90
Anderen bekeken ook: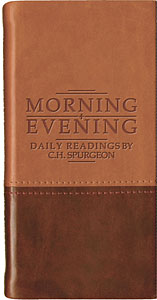 Morning and Evening
C.H. Spurgeon -
Daily Readings.
A wealth of Biblical teaching from Spurgeon. He meditates on two portions of scripture each day with applications that are very relevant ...
€ 12,90
verder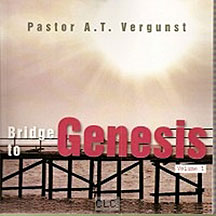 Bridge to Genesis, vol. 1
Ds. A.T. Vergunst -
Volume 1: Genesis 1-5.
In Bridge to Genesis God's message is connected to you. By very simply explaining what it says, I have ...
€ 10,95
verder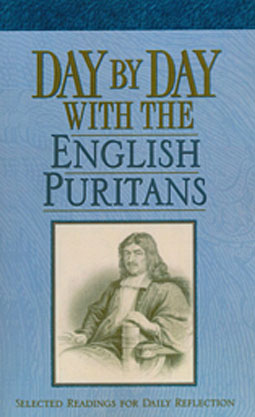 Day By Day with the English Puritans
Randall J. Pederson (ed.) -
Selected Readings for Daily Reflection.
A book of 365 daily devotions by 80 different English Puritans, including:
- John Bunyan
- Richard Baxter
- Thomas ...
€ 19,90
verder