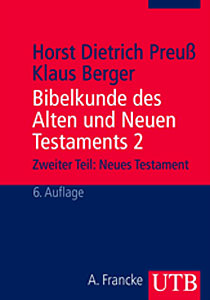 Bibelkunde des Alten und Neuen Testaments, vol. 2
Zweiter Teil: Neues Testament. 6. Auflage.
Zusätzlich zu der Darstellung des Neuen Testamentes, seiner Gattungen und
Themen sowie einer besonders eingehenden Behandlung der wichtigsten Texte für
spätere Auslegungen, enthält dieser Band der Bibelkunde einen Sachindex der
Themen und Gattungen der Bibel und die wichtigen Belege für eine geraffte
Wiederholung des Lernstoffes.
Series: UTB Uni-Taschenbücher, volume 972.


Anderen bekeken ook: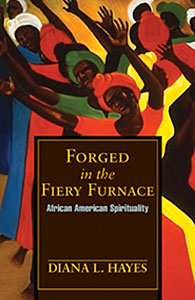 Forged in the Fury Furnace
Diana L. Hayes -
African American Spirituality.
An accessible introduction to African American spirituality that provides a
broad overview of developments in both Protestant and ...
€ 8,00
verder

A Scriptural Exposition of the Baptist Catechism
Benjamin Beddome -
By Way of Question and Answer.
This is a retype-set edition
of the original second edition of 1776Introduction by James Renihan.
Biographical sketch by Michael Haykin.
'The ...
€ 5,00
verder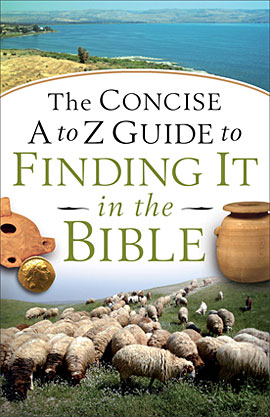 The Concise A to Z Guide to Finding It in the Bible
Seth Ehorn & Linda Washington -
Discover key Bible passages and explanations for thousands of subjects.
Ever wonder where to find a word or ...
€ 4,00
verder
Meer van deze auteur...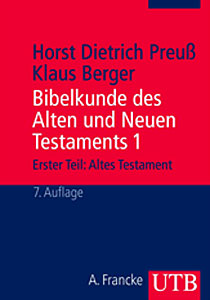 Bibelkunde des Alten und Neuen Testaments, vol. 1
Peter L. Bergen -
Erster Teil: Altes Testament. 7., durchgesehene Auflage.

Inhalt und Aufriß aller biblischen Bücher werden in dieser Bibelkunde mit einer
Darstellung der ...
€ 10,00
verder