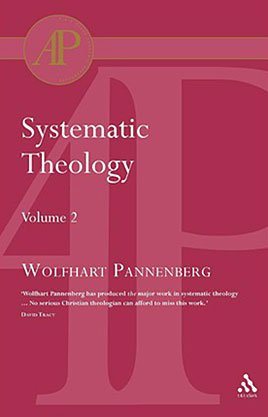 Systematic Theology, vol. 2
Widely regarded as the foremost theologian in the world today, Wolfhart
Pannenberg here unfolds his long-awaited systematic theology, for which his
many previous (primarily methodological) writings have laid the
groundwork.
Volume 2 of Pannenberg's magnum opus moves beyond the highly touted discussion
of systematic prolegomena and theology proper in Volume 1 to commanding,
comprehensive statements concerning creation, the nature of man, Christology,
and salvation. Throughout, Pannenberg brings to bear the vast command of
historical and exegetical knowledge and philosophical argumentation for which
he is well known.
'Here is an apportunity to observe and interact with the greatest
theological mind of our time at work doing genuine systematic theology. [...]
The reader will not only learn theological methodology but also be exposed to
the history of Christian thought on each of the major issues of theology.'

Translator: Geoffrey W. Bromiley.
Original title: Systematische Theologie, volume 2.
Translator: Geoffrey W. Bromiley.
Recommended € 59,90

Anderen bekeken ook:
God's Word Alone: The Authority of Scripture
Matthew Barrett -
Historians and theologians alike have long recognized that at the heart
of the sixteenth-century Protestant Reformation were five declarations (or
'solas') that distinguished the ...
€ 19,90
verder
The Love of God
Christopher W. Morgan (ed.) -
Our understanding of the love of God has been tragically distorted. The
comfortable, sentimentalized version we commonly encounter today is far ...
€ 16,90
verder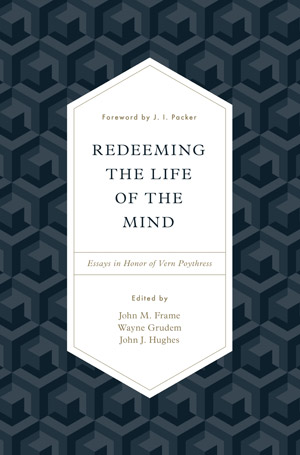 Redeeming the Life of the Mind
John M. Frame -
Vern Poythress, one of today's leading Reformed theologians, has
made many vital contributions to evangelical scholarship-particularly a
vision to glorify Christ as ...
€ 32,90
verder