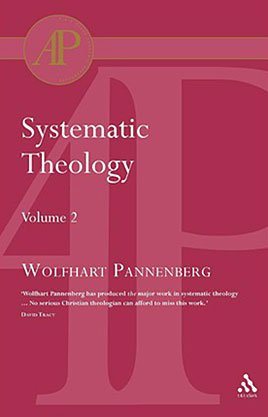 Systematic Theology, vol. 2
Widely regarded as the foremost theologian in the world today, Wolfhart
Pannenberg here unfolds his long-awaited systematic theology, for which his
many previous (primarily methodological) writings have laid the
groundwork.
Volume 2 of Pannenberg's magnum opus moves beyond the highly touted discussion
of systematic prolegomena and theology proper in Volume 1 to commanding,
comprehensive statements concerning creation, the nature of man, Christology,
and salvation. Throughout, Pannenberg brings to bear the vast command of
historical and exegetical knowledge and philosophical argumentation for which
he is well known.
'Here is an apportunity to observe and interact with the greatest
theological mind of our time at work doing genuine systematic theology. [...]
The reader will not only learn theological methodology but also be exposed to
the history of Christian thought on each of the major issues of theology.'

Translator: Geoffrey W. Bromiley.
Original title: Systematische Theologie, volume 2.
Translator: Geoffrey W. Bromiley.
Recommended € 59,90

Anderen bekeken ook:

Theological Hermeneutics (3rd impr.)
Werner G. Jeanrond - Development and Significance.
A comprehensive introduction to the history and significance of hermeneutical
thinking in theology. Discusses text interpretation throughout history ...
€ 7,00
verder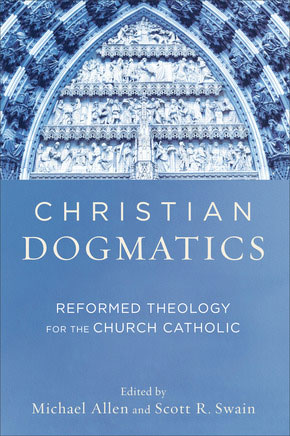 Christian Dogmatics
Michael Allen -
This one-volume introduction to systematic theology draws deeply on the
catholic and Reformed heritage to present the major doctrines of the Christian
faith, displaying ...
€ 29,90
verder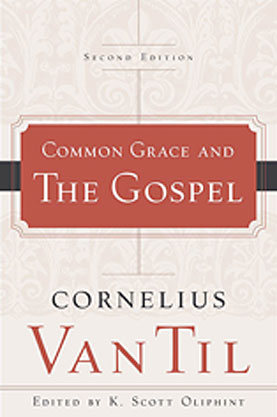 Common Grace and the Gospel
Cornelius Van Til -
Second Edition.
What point of contact does the Christian have with the world in order to bring
the biblical message to ...
€ 14,90
verder