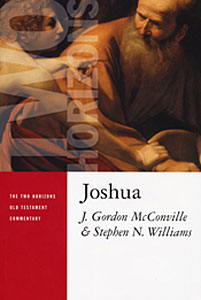 THOTC: Joshua
In this volume Gordon McConville and Stephen Williams interpret the book of
Joshua in relation to Christian theology, providing exegetical commentary and
reflection on an often-troubling book that nonetheless plays a key role in the
biblical drama of salvation. McConville and Williams address significant
theological themes in Joshua, such as land, covenant, law, miracle, judgment
(including the problem of genocide), and idolatry. They posit that the
theological topics engaged in Joshua are not limited to the horizons of the
author and first readers of the book, but that Joshua is part of a much larger
testimony that concerns readers yet today.
'What a marvelous book!
Many commentaries on Joshua are disappointing and dispiriting; after using
them, you wonder what the point was. This one helps you understand the book,
helps you see the point, and sets you thinking energetically and constructively
on the theological issues it raises.' - John Goldingay
Authors:
Gordon McConville and Stephen Williams.
Series: Two Horizons Old
Testament Commentary.
Recommended € 19,90


€ 17,90
THOTC: Joshua
EAN-code:
9780802827029
Aantal pagina's:
269
Bindwijze:
Paperback
Levertijd:
Binnen 1 werkdag in huis!
In winkelwagen
Anderen bekeken ook:

AB 32A: 2 Corinthians
Victor Paul Furnish -
A New Translation with Introduction and Commentary.
Nothing speaks more highly for a commentary than how valuable it is to ...
€ 57,90
verder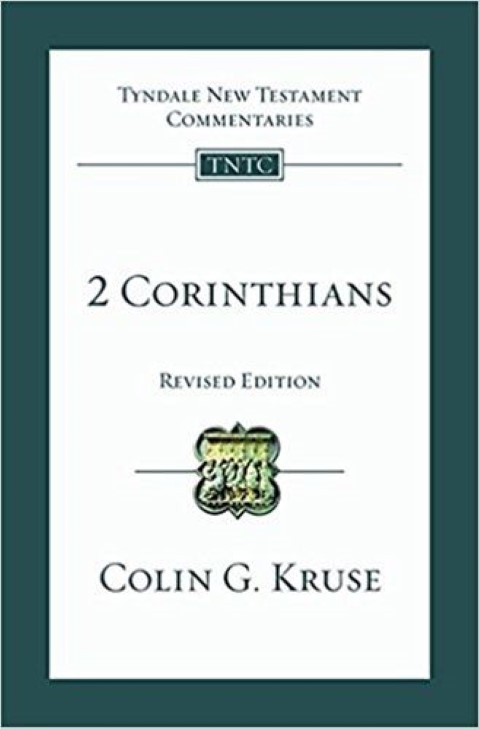 TNTC 08: 2 Corinthians (rev. ed.)
Colin G. Kruse - Paul's long, complicated history with the Corinthian church culminates in this ardent defence of Christian ministry in general and of his ...
€ 15,90
verder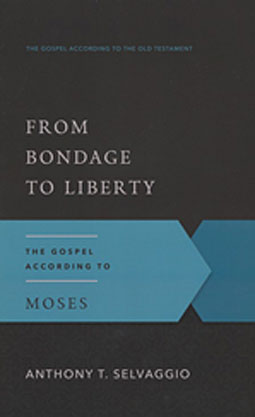 GAOT: From Bondage to Liberty (Moses)
Anthony T. Selvaggio -
The Gospel According to Moses.
It is difficult to overestimate the importance of Moses to the unfolding of
God's plan of ...
€ 11,90
verder
Meer van deze auteur...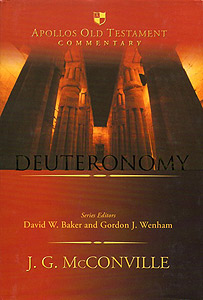 AOTC 05: Deuteronomy
J. Gordon McConville -
In this outstanding commentary McConville offers a theological
interpretation of the Old Testament book of Deuteronomy in the context of the
biblical canon. He ...
€ 36,90
verder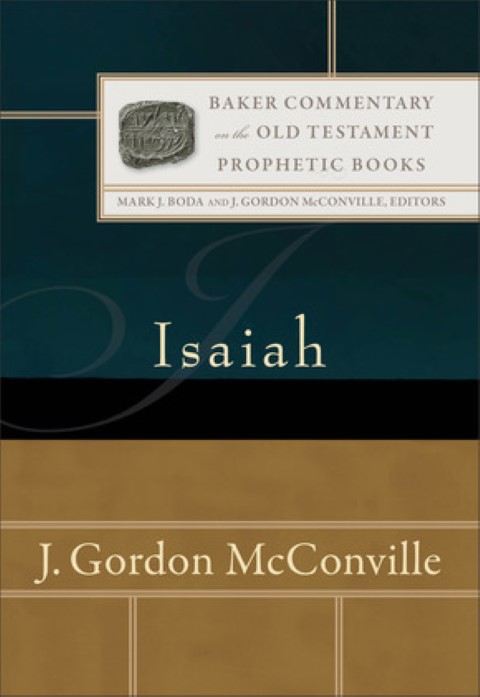 BCOTPB: Isaiah
J. Gordon McConville -
The book of Isaiah has been regarded from the earliest Christian period as a key part of the Old Testament's witness to ...
€ 47,90
verder