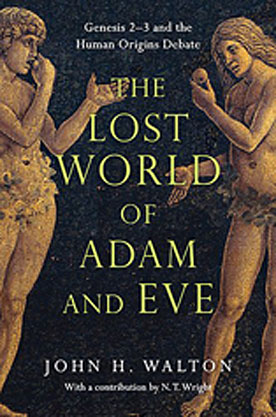 The Lost World of Adam and Eve
Genesis 2-3 and the Human Origins Debate.
For centuries the story of Adam and Eve has resonated richly through the
corridors of art, literature and theology. But for most moderns, taking it at
face value is incongruous. And even for many thinking Christians today who want
to take seriously the authority of Scripture, insisting on a literal" " understanding of Genesis 2-3 looks painfully like a tear here" strip between " faith and science.
How can Christians of good faith move forward? Who were the historical Adam and
Eve? And can we even begin to answer our questions unless we understand the
cultural palette on which these epic colors were mixed and the brush dipped? In
what cultural code was this couple, this garden, this tree, this serpent
portrayed?
Following his groundbreaking The Lost World of Genesis One, John Walton now
backlights this most elemental story with the ancient world of the biblical
author. Walton gives us the context, insights and clarity to reset the
discussion and move forward. As a bonus, an illuminating excursus by N. T.
Wright places Adam in the implied narrative of Paul's theology.
The Lost World of Adam and Eve will be required reading for anyone seeking to
understand this foundational text historically and theologically, and wondering
how to view it alongside contemporary understandings of human origins.
This excellent volume on reading Genesis 2 and 3 will be enormously " helpful to Bible-readers who wish to take seriously both Scripture and
contemporary scientific perspectives on such matters as human origins. Building
on previous work, Walton plots an orthodox Christian path through some
challenging territory, writing in a highly accessible manner and making great
use of example. His extensive knowledge of the ancient Near Eastern world
constantly illuminates the text. The reader will not only gain deep insight
into the opening chapters of Genesis, but (more generally) will also be helped
to think well about what it means to read any ancient text competently. - " Iain Provan
Recommended € 17,90

€ 13,90
The Lost World of Adam and Eve
EAN-code:
9780830824618
Aantal pagina's:
255
Bindwijze:
Paperback
Levertijd:
Binnen 1 werkdag in huis!
In winkelwagen
Meer van deze auteur...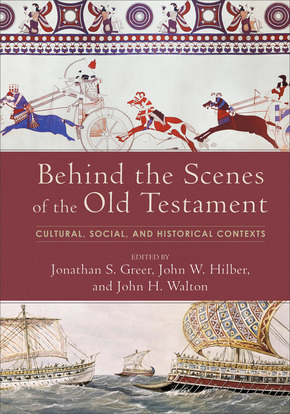 Behind the Scenes of the Old Testament
John H. Walton - This authoritative volume brings together a team of world-class scholars to
cover the full range of Old Testament backgrounds studies in a concise,
up-to-date, ...
€ 35,90
verder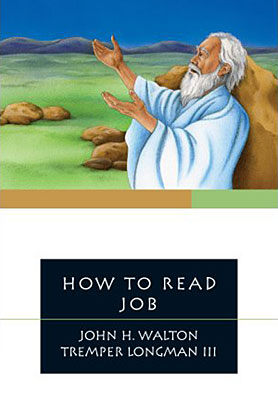 How to Read Job
John H. Walton -
We often turn to the book of Job when we encounter suffering. We look for an
explanation for the questions Why me?" ...
€ 14,90
verder