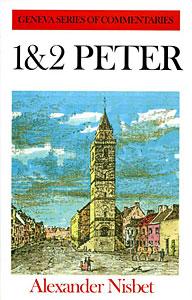 GENEVA: 1 & 2 Peter
A Commentary.
Perhaps of all the apostles, most Christians
find themselves most readily drawn to Simon Peter. Despite that, Peter's twin
epistles are probably given less attention than many other sections of the New
Testament.
Alexander Nisbet (ca. 1623-1669) was minister of Irvine in
Ayrshire, Scotland. His commentary on the epistles of Peter first appeared in
1658 in the series of 'short, plain and practical expositions upon the whole
Bible' which was inspired by David Dickson.
Nisbet's outstanding
practical treatment is an ideal aid for preachers, teachers, group leaders and
all students or readers of the Bible.
'A judicious and gracious
Scotch commentary, after the style of Dickson and Hutcheson.' - C.H.
Spurgeon
Series: Geneva Series of Commentaries.
Recommended € 26,9

Anderen bekeken ook: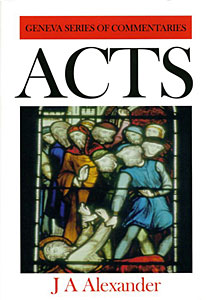 GENEVA: Acts
J.A. Alexander -
A Commentary on the Acts of the Apostles.
The author was the
third son of the famous Archibald Alexander, and an eminent Christian teacher
in his ...
€ 19,90
verder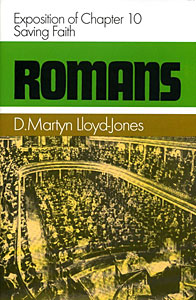 Romans 10: Saving Faith
D. Martyn Lloyd-Jones -
Dr. D. Martyn Lloyd-JonesÉ monumental exposition of Paul's letter to the
Romans has come to a conclusion with the publication of his sermons ...
€ 16,90
verder

RCS NT 9A: 1 Corinthians
Scott M. Manatsch (ed.) -
In his first letter to the church in Corinth, Paul writes, I " delivered to you as of first importance ...
€ 39,90
verder
Meer van deze auteur...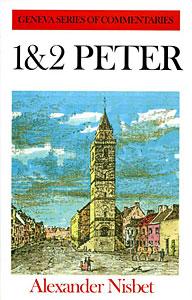 An Exposition of 1 and 2 Peter (2e hands)
Alexander Nisbet - Geneva Series of Commentaries.
€ 10,-
verder