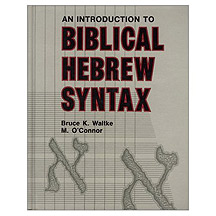 An Introduction to Biblical Hebrew Syntax
Meeting the need for a textbook for classroom use after first year Hebrew
grammar, Waltke and O'Connor integrate the results of modern linguistic study
of Hebrew and years of experience teaching the subject in this book. In
addition to functioning as a teaching grammar, this work will also be widely
used for reference and self-guided instruction in Hebrew beyond the first
formal year. Extensive discussion and explanation of grammatical points help to
sort out points blurred in introductory books. More than 3,500 Biblical Hebrew
examples illustrate the points of grammar under discussion. Four indexes
(Scripture, Authorities cited, Hebrew words, and Topics) provide ready access
to the vast array of information found in the 40 chapters. Destined to become a
classic work, this long-awaited book fills a major gap among modern
publications on Biblical Hebrew.
Authors: Bruce K. Waltke and M. O'Connor.
Recommended € 99,90

€ 69,90
An Introduction to Biblical Hebrew Syntax
EAN-code:
9780931464317
Aantal pagina's:
779
Bindwijze:
Gebonden
Levertijd:
Binnen 1 werkdag in huis!
In winkelwagen
Anderen bekeken ook: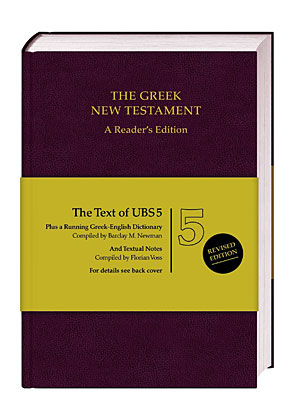 Greek New Testament, 5th Rev.Ed.
Barclay M. Newman (ed.) -
A Reader's Edition.
Nach jahrelanger Vorbereitung erscheint jetzt die Neuauflage des Greek New
Testament. Damit liegt die weltweit am weitesten ...
€ 34,00
In winkelwagen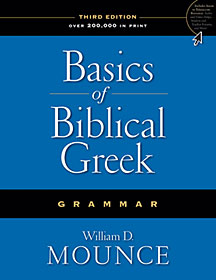 Basics of Biblical Greek Grammar, 3rd ed.
William D. Mounce -
First published in 1993, Basics of Biblical Greek is the most popular
introduction to the field, used in universities and seminaries around ...
€ 34,90
In winkelwagen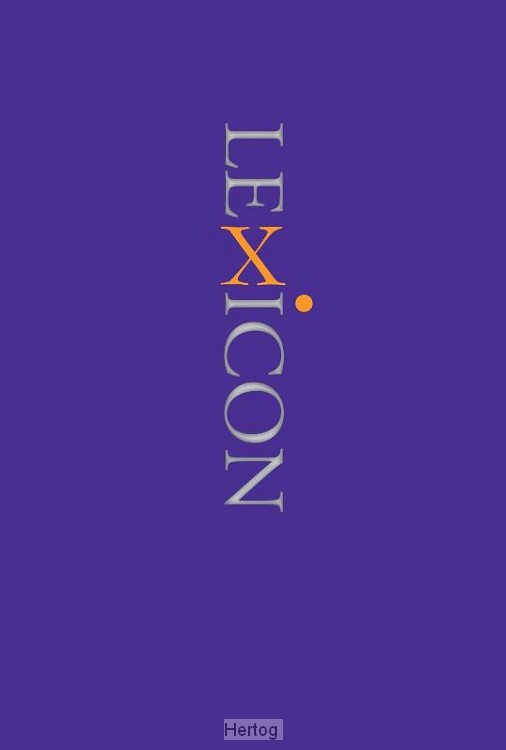 Lexicon Bijbels Grieks
Johan Murre -
Dit tweedelige lexicon bevat alle Griekse woorden van NT en Septuaginta
een ideaal woordenboek voor de beginnende student, maar ook het
analytisch lexicon ...
€ 199,00
In winkelwagen
Meer van deze auteur...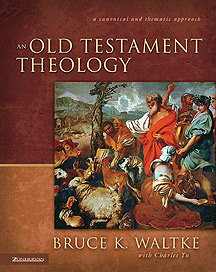 An Old Testament Theology
Bruce K. Waltke -
An Exegetical, Canonical, and Thematic Approach.
The Old
Testament is more than a religious history of the nation of Israel. It is more
than ...
€ 42,90
In winkelwagen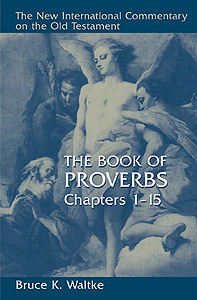 NICOT: Proverbs 1 - 15
Bruce K. Waltke -
Over twenty-five years in the making, this much-anticipated commentary
promises to be the standard study of Proverbs for years to come. Written ...
€ 46,90
In winkelwagen