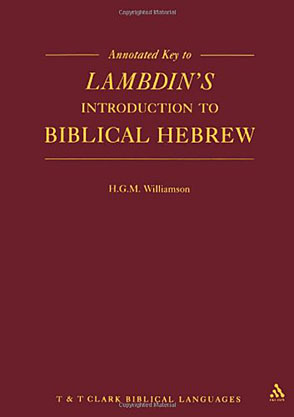 Annotated Key to Lambdin's Introduction to Biblical Hebrew
Lambdin's Introduction to Biblical Hebrew has established itself as a standard
textbook in colleges and universities as well as being frequently used by those
who wish to teach themselves Biblical Hebrew. The lack of a key to the many
exercises in the book has been widely regretted, but this lack is made good
with the present publication. Having used Lambdin as a teaching aid for more
than ten years, however, Williamson has become aware of some areas in which
students still find difficulty. He has therefore supplemented his Key with many
further comments and explanations drawn from his teaching experience with the
aim of helping readers to a better understanding of both grammar and syntax.
Recommended € 42,90

€ 24,90
Annotated Key to Lambdin's Introduction to Biblical Hebrew
EAN-code:
9781850750451
Aantal pagina's:
208
Bindwijze:
Paperback
Levertijd:
Binnen 1 werkdag in huis!
In winkelwagen
Anderen bekeken ook: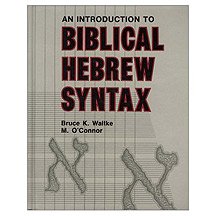 An Introduction to Biblical Hebrew Syntax
Bruce K. Waltke -
Meeting the need for a textbook for classroom use after first year Hebrew
grammar, Waltke and O'Connor integrate the results of ...
€ 69,90
verder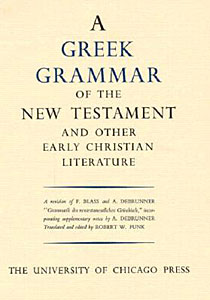 A Greek Grammar of the New Testament
Friedrich Blass -
And Other Early Christian Literature.
This work was created
by Friedrich Blass, professor of classical philology at the University of
Halle-Wittenberg, and was continued after ...
€ 59,90
verder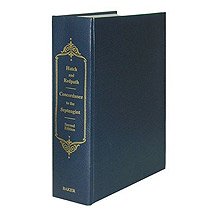 A Concordance to the Septuagint
Edwin Hatch (ed.) -
And the Other Greek Versions of the Old Testament (Including the
Apocryphal Books).
For over one hundred years, this resource has
been an indispensable tool ...
€ 89,90
verder
Meer van deze auteur...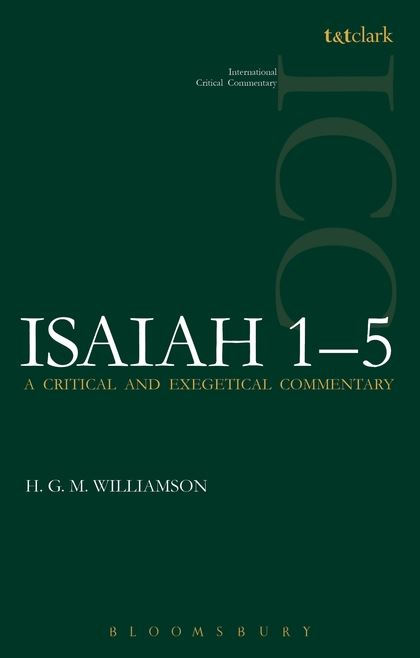 ICC: Isaiah 1-5 (Paperback)
H.G.M. Williamson -
A Critical and Exegetical Commentary on Isaiah 1-5.



For over one hundred years International Critical Commentaries have had
a ...
€ 46,90
verder

Variations on a Theme (2e hands)
H.G.M. Williamson - King, Messiah and Servant in the Book of Isaiah.
€ 10,-
verder