/
/
Bijbels / KJV Royal Ruby Text Bible Metrical Psalms 10x14 E2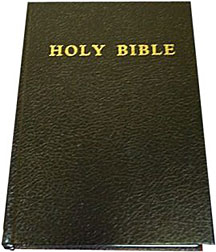 KJV Royal Ruby Text Bible Metrical Psalms 10x14 E2
Small Standard Text Bible with black board cover. Quality sewn and bible
paper with decorative head and tail bands; with Metrical Psalms; Bible Word
List; Biblical Sketch Illustrations; Daily Bible Reading Scheme. (= 0907861326
/ 9780907861324)
Translation: King James Version.
Size: 10 x 14 cm.


€ 11,50
KJV Royal Ruby Text Bible Metrical Psalms 10x14 E2
EAN-code:
9781862283084
Aantal pagina's:
1308
Bindwijze:
Gebonden
Levertijd:
Binnen 1 werkdag in huis!
In winkelwagen