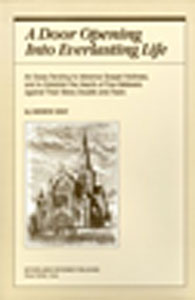 A Door Opening Into Everlasting Life
An Essay Tending to Advance Gospel Holiness, and to Establish the Hearts
of True Believers against Their Many Doubts and Fears.
Gray's goal
in this classis is to aim for holiness. He uses a five-pronged approach to spur
true believers onward in pursuit of living to God. First, he argues why
Christians should pursue sanctified lives. Second, he provides directions for
'living holily'. Third, he describes marks of grace evidenced in true
believers's lives. Fourth, he answers fears, doubts and objections raised by
those in the process of being sanctified, but who feel the poverty of their own
sanctification. Finally, he encourages the children of God by unfolding the
privileges and happiness of those who by grace may follow after
Christ.
Recommended € 19,90

Anderen bekeken ook: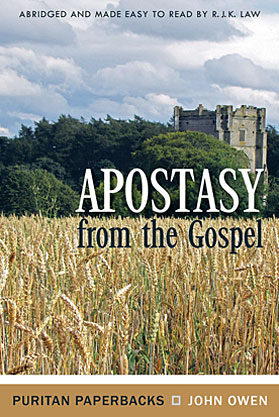 Apostasy from the Gospel
John Owen -
The Nature and Causes.
Now, in this modernised abridgement of John OwenÆs Apostasy From the Gospel,
Dr. R.J.K. Law makes its powerful ...
€ 5,90
verder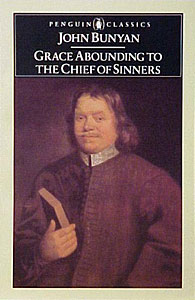 Grace abounding Chief Sinners
-
Or Brief Faithful Relation Exceeding Mercy God Christ His Poor Servant
John Bunyan.
In Grace Abounding, John Bunyan (1628-1688),
the author of Pilgrim's Progress, ...
€ 12,90
verder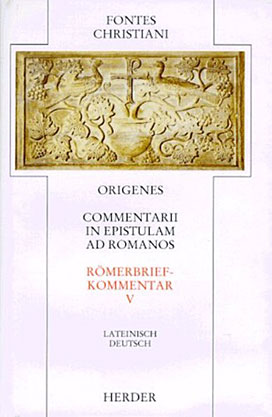 Commentarii in epistulam ad Romanos / Römerbriefkommentar, volume 5
Origenes -
Liber nonus, Liber decimus /Neuntes und zehntes Buch.
Kein Name war in der frühen Kirche so umstritten und keiner fand zugleich
soviel Anklang, ...
€ 24,90
verder