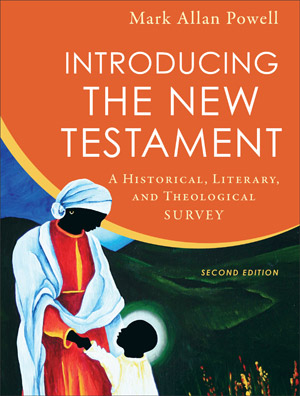 Introducing the New Testament, 2nd Edition

This lively, engaging, and up-to-date introduction to the New Testament
has been carefully designed for the classroom. Mark Allan Powell presents
disputed and controversial issues fairly, neither dictating conclusions nor
privileging skepticism over faith-based perspectives. A recognized expert in
New Testament studies, he nevertheless writes in a lucid style that
communicates well to undergraduates. Chapters appear in canonical order but are
designed for assignment in any order. Besides helpful teaching aids like
sidebars, maps, tables, charts, glossary terms, diagrams, and suggestions for
further reading, this full-color textbook includes beautiful artwork
illustrating the reception of the New Testament through various times and
cultures.



This new edition has been thoroughly revised in response to feedback
solicited from dozens of professors and offers expanded coverage of the New
Testament world in a new chapter on Jewish backgrounds. It also features an
updated interior design and dozens of new works of fine art from around the
world. Extensive new online material is also available for students and
professors.



Recommended € 49,90


Anderen bekeken ook: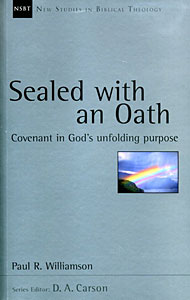 NSBT 23: Sealed With an Oath
Paul R. Williamson -
Sealed With an Oath.
ÈI will make an everlasting covenant
with youÉ (Isaiah 55:3). ÈCovenantÉ is a major theme in the Bible, and many
Christian ...
€ 12,90
verder
Encountering the New Testament, 3rd ed.
Walter A. Elwell (ed.) -
A Historical and Theological Survey.
Studying the New Testament can be an exciting - and intimidating - experience.
This readable ...
€ 34,90
verder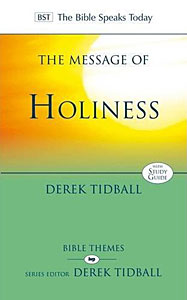 BST: The Message of Holiness
Derek Tidball -
Restoring God's Masterpiece.
'We are all flawed
masterpieces,' says Derek Tidball. 'In one way or another, and to one degree or
another, the image of ...
€ 11,90
verder
Meer van deze auteur...

Jesus as a Figure in History (2e hands)
Mark Allan Powell - How Modern Historians View the Man from Galilee.
€ 15,-
verder