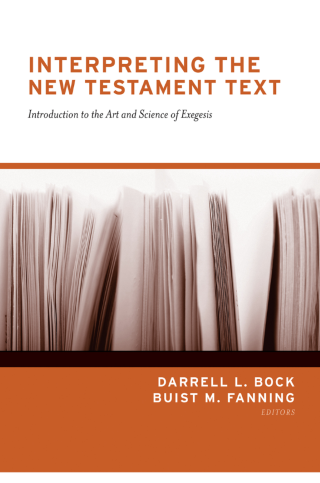 Interpreting the New Testament Text
With the widespread availability of English Bible translations, the question can easily be asked, Why bother with the hard work of biblical exegesis? Computers can translate foreign languages and many English translations take us very close to the original words and meaning of the Bible. But the answer is clear: the deepest truths of the Bible are found through the deepest study. This book teaches the principles, methods, and fundamentals of exegeting the New Testament, and offers examples of textual exegesis that clearly and helpfully show the value of exegeting a text well. Serious students of Scripture will benefit from using this book in their study of the Bible.


€ 22,90
Interpreting the New Testament Text
EAN-code:
9781433570797
Aantal pagina's:
480
Bindwijze:
Paperback
Levertijd:
Binnen 1 werkdag in huis!
In winkelwagen