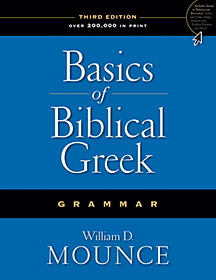 Basics of Biblical Greek Grammar, 3rd ed.
First published in 1993, Basics of Biblical Greek is the most popular
introduction to the field, used in universities and seminaries around the
world. Over 200,000 students have learned biblical Greek under its guidance.
This significant third edition has been carefully developed in consultation
with instructors, students, self-learners, and homeschoolers.

Users can now take advantage to the many improvements made at the book's
website, where they will find an online course, walking students through every
chapter; vocabulary flashcards; video and audio helps; Greek fonts; quizzes for
each chapter; fun songs and games; and much, much more.

Now in a larger size, with an attractive 2-color design, the third edition adds
an element of fun, with encouragement, songs, and more, which appear in the
margins. Chapter 35 has been split into two chapters, 'half-time review'
sections have been added to every chapter, and new exegesis sections are now
included. These and other improvements serve to enhance the learning experience
and will continue BBG's legacy as the premier introduction to biblical
Greek.

Recommended € 49,90


€ 34,90
Basics of Biblical Greek Grammar, 3rd ed.
EAN-code:
9780310287681
Aantal pagina's:
441
Bindwijze:
Gebonden
Levertijd:
Binnen 1 werkdag in huis!
In winkelwagen
Anderen bekeken ook: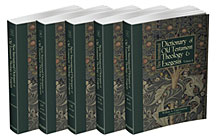 NIDOTTE: New International Dictionary Old Testament, 5 vols.
Willem A. VanGemeren (ed.) -
New International Dictionary of Old Testament Theology and Exegesis
(NIDOTTE).
Only one hermeneutical text published prior to the NIDOTTE ...
€ 122,90
verder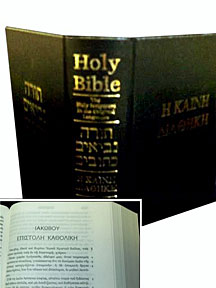 Hebrew Old with Greek New Testament (BGRO)
-
The Holy Scriptures in the Original Languages, the Hebrew and Greek Texts
underlying the Authorised Version.
Features: vinyl boards, head and tail
bands.


€ 26,90
verder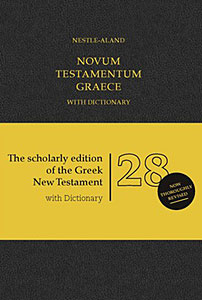 Novum Testamentum Graece (28th ed.) with Dictionary
Kurt Aland (ed.) -
This standard edition for students, pastors, and translators has been improved:
papyri 117--127 are included for the first time; there ...
€ 38,00
verder
Meer van deze auteur...
Basics of Biblical Greek Grammar, Fourth Edition
William D. Mounce - Clear. Understandable. Carefully organized. Basics of Biblical Greek Grammar by William D. Mounce is the standard textbook for colleges and seminaries. Since ...
€ 37,90
verder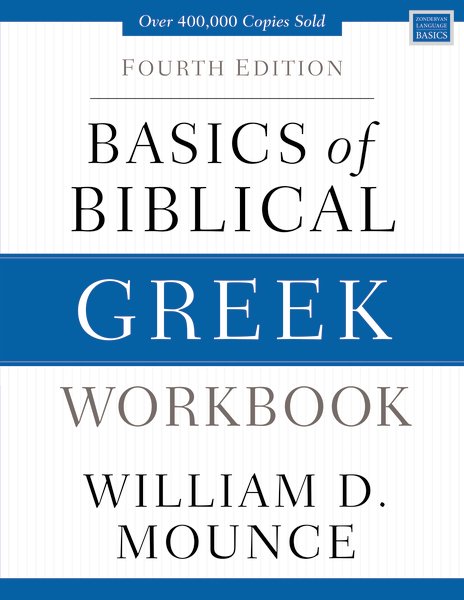 Basics of Biblical Greek Workbook, Fourth Edition
William D. Mounce - This expanded and updated workbook is designed with the student in mind and intended for use with the standard-setting Basics of Biblical ...
€ 17,90
verder