Using and Enjoying Biblical Greek

Many who study biblical Greek despair of being able to use it
routinely, but veteran instructor Rodney Whitacre says there is hope! By
learning to read Greek slowly, students can become fluent one passage at a time
and grasp the New Testament in its original language. Whitacre explains how to
practice meditation on Scripture (lectio divina) in Greek, presenting a
workable way to make Greek useful in life and ministry. Ideal for classroom use
and for group or individual study, this book helps students advance their
knowledge of Greek and equips them to read the original texts with fluency and
depth.



Contents

1. Introduction

2. Building Vocabulary

3. Essential Parsing

4. Making Sense of Sentences

5. Gaining Familiarity and Fluency

6. Utilizing Greek in Meditation

7. Practice Passages

Appendix 1: Sentence Mapping

Appendix 2: Labels for Sentence Maps

Appendix 3: Reader's Notes for John 3:16-18

Appendix 4: Core Patterns for Greek Morphology

Appendix 5: Greek Verbs--Two Current Topics

Indexes



Recommended € 24,90


€ 22,90
Using and Enjoying Biblical Greek
EAN-code:
9780801049941
Aantal pagina's:
272
Bindwijze:
Paperback
Levertijd:
Binnen 1 werkdag in huis!
In winkelwagen
Anderen bekeken ook: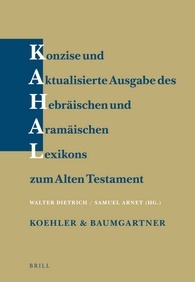 KAHAL: Konzise und aktualisierte Ausgabe des Hebräischen und Aramäischen Lexikons zum Alten Testamen
Walter Dietrich & Samuel Arnet (ed.) -
Die dritte, mehrbändige Auflage des Hebräischen und
Aramäischen Lexikons zum Alten Testament (HALAT) von Koehler &
Baumgartner erschien zwischen 1967 ...
€ 139,90
verder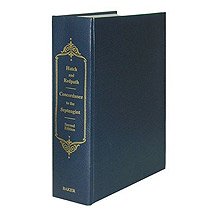 A Concordance to the Septuagint
Edwin Hatch (ed.) -
And the Other Greek Versions of the Old Testament (Including the
Apocryphal Books).
For over one hundred years, this resource has
been an indispensable tool ...
€ 89,90
verder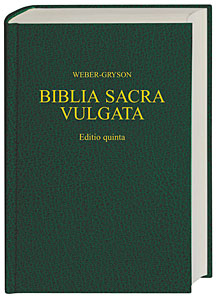 Biblia Sacra Iuxta Vulgata (Editio Quinta)
Robert Weber - Die weltweit bekannte, seit Jahrzehnten bewährte Vulgata-Handausgabe von
Robert Weber und Roger Gryson. Nun in der fünften, verbesserten und
aktualisierten Ausgabe. Dabei wurde vor allem ...
€ 48,00
verder
Meer van deze auteur...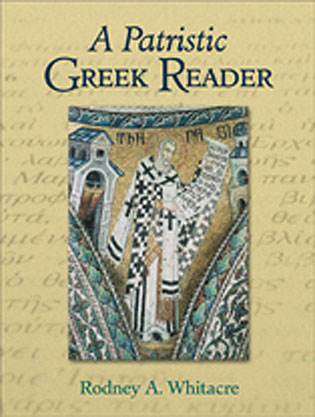 A Patristic Greek Reader
Rodney A. Whitacre -
The heart of this book is a selection of Greek texts from early Christian
writers, accompanied by notes so that a person ...
€ 31,90
verder