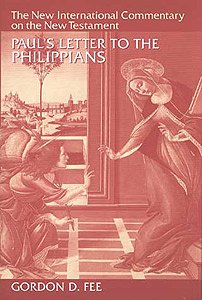 NICNT: Paul's Letter to the Philippians
This commentary by respected New Testament scholar Gordon D. Fee is a
scholarly yet thoroughly readable study of Paul's letter to the suffering
community of believers in Philippi. Working directly from the Greek text but
basing his comments on the New International Version, Fee sets Paul's letter to
the Philippians squarely within the context of first-century 'friendship' and
'moral exhortation' to a church facing opposition because of its loyalty to
Jesus Christ. At the same time Fee gives equal concern to the letter's
theological and spiritual relevance. Important features of this commentary
include a remarkable comparison of Philippians to two well-known types of
letters in the Greco-Roman world: the letter of friendship and the letter of
moral exhortation; an introduction that discusses the occasion, authenticity,
and theological contributions of Philippians; and scholarly insights that
resolve many of the formal and structural issues that have long puzzled New
Testament scholars.
'This is an exceedingly important contribution.
Fee has become one of the premier commentators on the Pauline letters. Precious
few scholars can claim comparable mastery of the whole range of exegetical
studies, from the technical details of textual criticism to the broad
challenges of theological reflection. Moreover he combines readable exposition
in the text with thorough documentation in the footnotes. A real
treasure.' - Moisés Silva
Series: New International Commentary on
the New Testament.
Recommended € 45,90

€ 39,90
NICNT: Paul's Letter to the Philippians
EAN-code:
9780802825117
Aantal pagina's:
543
Bindwijze:
Gebonden
Levertijd:
Binnen 1 werkdag in huis!
In winkelwagen
Meer van deze auteur...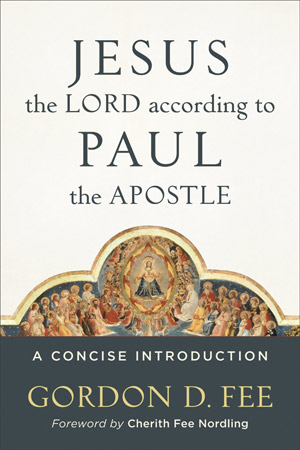 Jesus the Lord according to Paul the Apostle
Gordon D. Fee -
Representing the fruit of a lifetime of study, this work from renowned
scholar Gordon Fee offers a concise summary of Paul's teaching ...
€ 14,90
verder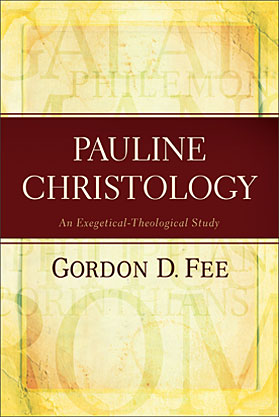 Pauline Christology
Gordon D. Fee -
An Exegetical-Theological Study.
An exhaustive study of Pauline Christology by noted Pauline scholar, Gordon
Fee. The author provides a detailed analysis ...
€ 32,90
verder