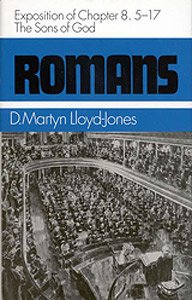 Romans 08: 5-17: The Sons of God
Dr. D. Martyn Lloyd-Jones' monumental exposition of Paul's letter to the Romans has come to a conclusion with the publication of his sermons on Romans 14. Lloyd-Jones originally preached this series of sermons at Westminster Chapel in London from 1957 to 1968.
These messages contain his hallmark clarity and illustrate his conviction that sermons should be 'logic on fire'. The wide circulation of Lloyd-Jones' Romans volumes is a witness to the power which still resides in the doctrines which shook the paganism of the Greek and Roman world.
This volume on Romans 8:5-17 by Dr. Martyn Lloyd-Jones deals with momentous questions such as the doctrine of sanctification and the baptism with the Holy Spirit. It, therefore, deals with matters which are not only crucial in the living of the Christian life, but also highly controversial. According to Lloyd-Jones, he endeavours to compare Scripture with Scripture and to state fairly views which he felt compelled to reject.
'This preacher is also a scholar in his own right who has wrestled with the text and the commentaries and bases his interpretations on careful argument. [...] Any who are tempted to think that preaching is a dying art should take note of this book.' - Howard Marshall in The Expository Times
Recommended € 29,90

Anderen bekeken ook: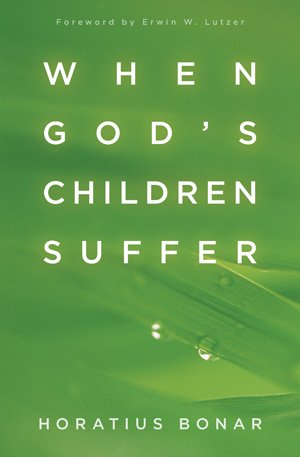 When God's Children Suffer
Horatius Bonar -
"It is no easy matter to write a book for the family of God. Yet ...
€ 11,90
verder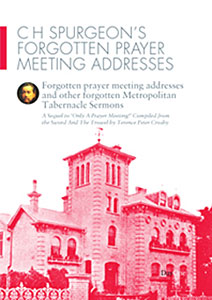 Forgotten Prayer Meeting Addresses
C.H. Spurgeon -
Forgotten Prayer Meeting Addresses and Other Forgotten Metropolitan Tabernacle Sermons: A Sequel to Only a Prayer Meeting!
SpurgeonÆs magazine, The Sword and the Trowel, ...
€ 9,90
verder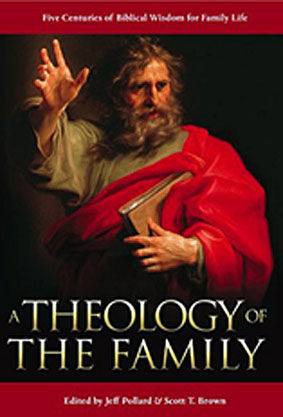 A Theology of the Family
Jeff Pollard ed. -
Five Centuries of Biblical Wisdom for the Family Life.
This book presents a perspective on the family largely forgotten by the modern church. ...
€ 39,90
verder