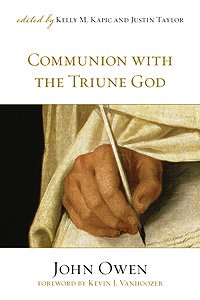 Communion with the Triune God
Does it make a difference that the God Christians claim to worship has
revealed himself as triune - the Father, Son, and Holy Spirit? Does this
fundamental truth of biblical authority have an effect on a believerÉs personal
fellowship with God? Puritan theologian John Owen recognized the great need for
every believer to understand the triune God. Communion with the Triune
God revisits the truth presented by John Owen and challenges all
believers to truly recognize and appreciate the ministry that God the Father,
God the Son, and God the Holy Spirit have in their lives. This work of John
Owen encourages Christians to enjoy true communion with each person of the
triune God.
Editors: Kelly M. Kapic and Justin Taylor.
'Here is
a modern readerÉs edition of a classic Puritan work by a classic Puritan
author. It is a powerful Trinitarian profiling from Scripture of the truth that
fellowship with God is and must ever be the inside story of the real
ChristianÉs life.' - J. I. Packer
'Among English-speaking
theologians and pastors, John Owen and Jonathan Edwards run neck and neck for
the first place in profound, faithful, fruitful displays of the glory of God in
the salvation of sinners. Not only that, they are both running for first among
the ranks of those who show practically how that glory is experienced here and
now. Owen may have the edge here. And Communion with the Triune
God is his most extraordinary effort. No one else has laid open the
paths of personal fellowship with the three persons of the Trinity the way Owen
does.' - John Piper
Recommended € 22,90

Anderen bekeken ook: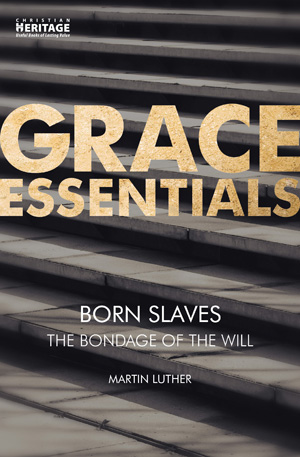 GE: Born Slaves
Martin Luther - "
* Faithful abridgement of The
Bondage of the Will
"
* Retains the distinctive
writing style of Luther
"
* For Bible studies or
devotionals
...
€ 6,90
verder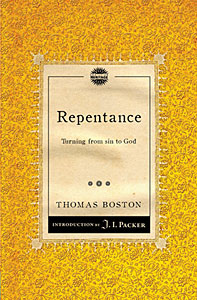 Repentance
Thomas Boston -
Turning from sin to God.
The most important message for every person is that of the need for repentance
- by one ...
€ 6,90
verder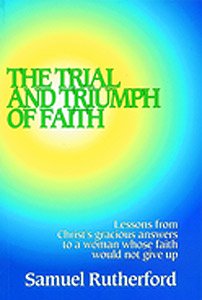 The Trial and Triumph of Faith
Samuel Rutherford -
Lessons from Christ's Gracious Answers to a Woman Whose
Faith Would Not Give Up.
Expounding the incident of the
healing of the daughter of the Canaanite ...
€ 7,90
verder
Meer van deze auteur...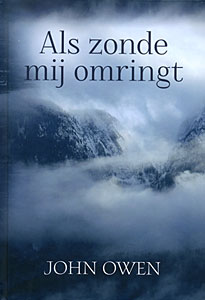 Als zonde mij omringt
John Owen -
In dit boek wijst de Engelse puritein John Owen (1616-1683) ons op de
vrede en vreugde die we mogen genieten als we leren ...
€ 14,95
verder

Hebrews: The Epistle of Warning (2e hands)
John Owen - A one-volume abridgment of the seven-volume edition that condenses the essential arguments of every chapter.
€ 10,-
verder