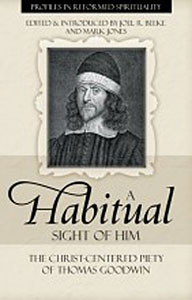 A Habitual Sight of Him
The Christ-Centered Piety of Thomas Goodwin.
Thomas Goodwin
(1600Í1680) was a faithful pastor, Westminster divine, advisor to Oliver
Cromwell, and president of Magdalen College, Oxford. In this book, Joel R.
Beeke and Mark Jones acquaint the reader with Goodwin through an informative
biographical introduction. The remainder of the book, 35 selections from across
the works of Goodwin, displays GoodwinÉs constant attention to Christ in his
various theological engagements. You will learn much about the life and works
of this influential Puritan, and perhaps, be strengthened with a habitual sight
of Christ.
'Christology lay at the very heart of the best of Reformed
Orthodox theology and practice. In this short book the reader is not only
introduced to a brilliant Puritan theologian but also to the very center of his
vital Christian piety. I hope this book introduces the writings of Goodwin to a
new generation.' - Carl Trueman
Editors: Joel R. Beeke and Mark
Jones.
Series: Profiles in Reformed Spirituality.
Recommended €
9,90


€ 9,90
A Habitual Sight of Him
EAN-code:
9781601780676
Aantal pagina's:
154
Bindwijze:
Paperback
Levertijd:
Binnen 1 werkdag in huis!
In winkelwagen
Anderen bekeken ook: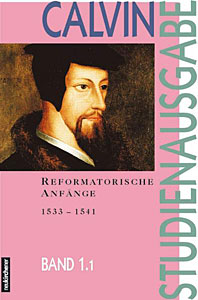 CSA 1.1: Reformatorische Anfänge 1533 - 1541
Johannes Calvin -
Der erste Band der Calvin-Studienausgabe präsentiert die weit über ihre Zeit
hinaus wirksam gewordenen programmatischen Schriften, die die Reformation in
Genf auf den Weg gebracht ...
€ 19,90
verder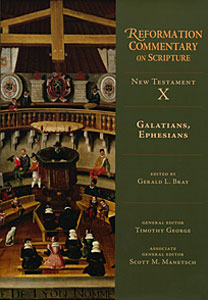 RCS NT 10: Galatians, Ephesians
Gerald Bray -
The gospel of justification by faith alone was discovered afresh by the
Reformers in the epistolary turrets of the New Testament: the letters ...
€ 45,90
verder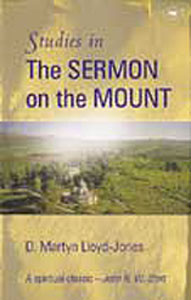 Studies in the Sermon on the Mount
D. Martyn Lloyd-Jones -
This is an exposition of Jesus' keynote sermon by one of the foremost
preachers of the twentieth century. The essence of 60 consecutive ...
€ 24,90
verder