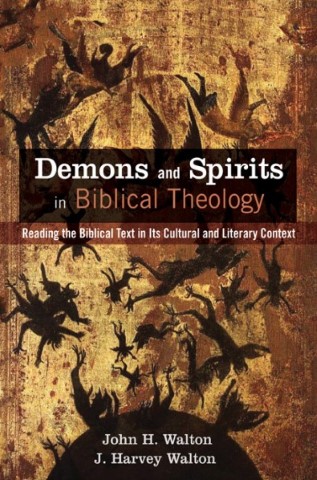 Demons and Spirits in Biblical Theology
Some people believe that a battle of cosmic proportions is raging as Satan and
his demons seek to destroy Christians and undermine God's plans. Others believe
that all talk of demons in the Bible and theology only reflects pre-modern
superstitions that should be re-interpreted in philosophical and psychological
terms. Despite their contrasts, both believe that the Bible directly or
indirectly intends to teach readers about reality. Another path is possible.
What if references to demons in the Bible are similar to references about the
shape and structure of the cosmos representing the beliefs familiar to the
ancient audience but used only as a framework for teaching about the plans and
purposes of God?
This approach is here worked out through detailed examination of hermeneutical
method, the ancient Near Eastern and Greco-Roman contexts, each of the biblical
terms and passages, and the essentials of biblical and systematic theology.
Unlike many scholarly treatments of demons, readers will not find an assessment
of the metaphysical realities. Instead they will be introduced to a
hermeneutical, exegetical, and theological feast regarding what the Bible,
understood in its ancient context, teaches.

€ 37,90
Demons and Spirits in Biblical Theology
EAN-code:
9781625648259
Aantal pagina's:
348
Bindwijze:
Paperback
Levertijd:
Binnen 1 werkdag in huis!
In winkelwagen