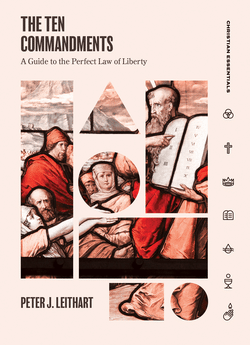 The Ten Commandments
The Ten Commandments have become so familiar to us that we don't think about what they actually mean. They've been used by Christians throughout history as the basis for worship, confessions, prayer, even civil law. Are these ancient words still relevant for us today? Their outward simplicity hides their inward complexity. Jesus himself sums up the entire law in a pair of commandments: Love God with all your heart, mind, and strength, and love your neighbor as yourself. Peter Leithart re-introduces the Ten Commandments. He shows us how they address every arena of human life, giving us a portrait of life under the lordship of Jesus, who is the heart and soul of the commandments.

€ 14,90
The Ten Commandments
EAN-code:
9781683593553
Aantal pagina's:
144
Bindwijze:
Gebonden
Levertijd:
Binnen 1 werkdag in huis!
In winkelwagen