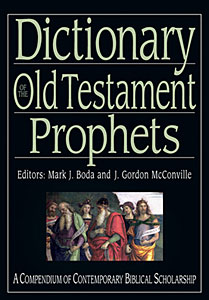 Dictionary of the Old Testament Prophets
A Compendium of Contemporary Biblical Scholarship.
With the Dictionary of the Old Testament: Prophets, IVP's Black
Dictionary series completes its coverage of the Old Testament canonical books.
A true compendium of recent scholarship, the volume includes 115 articles
covering all aspects of Isaiah, Jeremiah, Ezekiel, the twelve minor prophets" " and Daniel. Each book's historical, cultural, religious and literary background
is thoroughly covered, alongside articles on interpretation history and
critical method. Pastors, scholars and students will find this a deep resource
for their Old Testament studies.
* Fourth Old Testament volume in IVP's Black Dictionary series * 115 articles covering all aspects of Isaiah, Jeremiah, Ezekiel, the twelve
minor prophets" and Daniel" * Over 90 contributors, including well known experts in the prophets * Coverage of each prophetic book, including separate articles on history of
interpretation and key methods of interpretation * Numerous articles on theological themes and literary motifs * Full coverage of the literary dimensions of the prophets * Well rounded treatments of Israelite prophecy and its ancient Near Eastern
context * Up-to-date bibliographies
This volume offers help not just for academics but for pastors preparing " to preach a series from the prophets. It will be useful in providing an
overview of the structure of individual prophetic books as well as unfolding
significant themes that extend throughout the prophets (and in some cases on
into the New Testament). - Iain M. Duguid"
This eighth volume in the Black Dictionary series continues to provide " up-to-date, accessible scholarship in the tradition established by the prior
volumes. As has consistently been done in previous volumes, the editors have
assembled a stellar cast of contributors to acquaint the reader with
information necessary to the understanding of the prophets and the prophetic
literature, as well as to the hermeneutical issues and to the conversations
current in scholarship. The strength of this and the other volumes in the
series is that, while they provide important introductory material, they also
offer the reader a remarkable depth that allows a mature and nuanced
understanding of the subject matter, thereby surpassing other dictionaries,
surveys and even commentaries. Every pastor and scholar should not only add
this to their library but should keep it ready to hand for constant use. "
Editors: J. Gordon McConville and Mark Boda.
Recommended € 59,90
Anderen bekeken ook:

Handbook to the Bible 5th Edition
David and Pat Alexander (eds.) -
Continuously in print since 1973, this fifth edition of the classic
Zondervan Handbook to the Bible has been updated with ...
€ 32,90
verder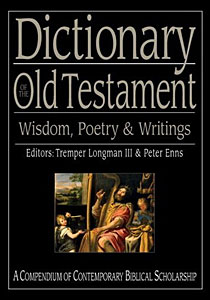 Dictionary of the Old Testament Wisdom, Poetry
Tremper Longman (ed.) -
and Writings. A Compendium of Contemporary Biblical
Scholarship.
The Old Testament books of wisdom and poetry carry
themselves differently from those of the Pentateuch, the ...
€ 39,90
verder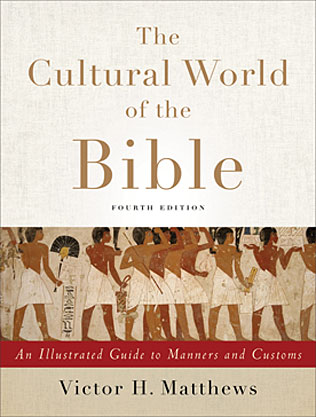 Cultural World of the Bible, Fourth Edition
Victor H. Matthews -
An Illustrated Guide to Manners and Customs.
In this new edition of a successful book (over 120,000 copies sold), ...
€ 24,90
verder
Meer van deze auteur...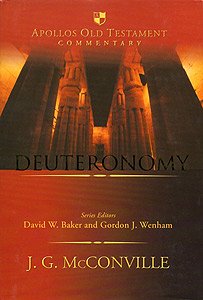 AOTC 05: Deuteronomy
J. Gordon McConville -
In this outstanding commentary McConville offers a theological
interpretation of the Old Testament book of Deuteronomy in the context of the
biblical canon. He ...
€ 27,90
verder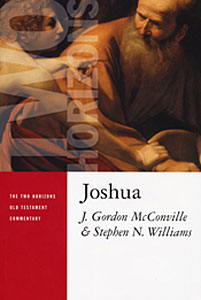 THOTC: Joshua
J. Gordon McConville -
In this volume Gordon McConville and Stephen Williams interpret the book of
Joshua in relation to Christian theology, providing exegetical commentary and
reflection on ...
€ 17,90
verder