Novum Testamentum Graece (28th ed.)
Das weltweit verbreitete Standardwerk unter den griechischen Urtextausgaben des
Neuen Testaments erscheint jetzt in einer grundlegend überarbeiteten und
verbesserten Auflage (28. Aufl.). Ein Schwerpunkt der Überarbeitung lag auf dem
textkritischen Apparat, der durchgängig einfacher strukturiert wurde. So wird
jetzt verzichtet auf die Verknüpfung von Varianten durch sed oder et und auf
die Unterscheidung zwischen ständigen Zeugen erster und zweiter Ordnung.
Außerdem werden in dieser Ausgabe erstmals die Lesarten der neu entdeckten
Papyri 117-127 verzeichnet, die besonders in der Apostelgeschichte interessante
Perspektiven eröffnen. Ein Schwerpunkt der Revision lag auf den Katholischen
Briefen, wo die Ausgabe an die Editio Critica Major (ISBN 9783438056054) mit über 30 Änderungen angepasst wurde. Die Verweisstellen am Rand wurden
systematisch überprüft und insbesondere um Verweise auf frühjüdische Literatur
ergänzt.
This is the twenty-eighth edition of the Nestle-Aland Novum Testamentum Graece
(NA28). NA28 is the standard scholarly edition of the Greek New Testament used
by scholars, Bible translators, professors, students, and pastors worldwide.
Now NA28 has been revised and improved: * Critical apparatus revised and easier to use * Papyrii 117-127 included for the first time * In-depth revision of the Catholic Epistles, with more than 30 changes to the
upper text * Scripture references systematically reviewed for accuracy.


€ 32,00
Novum Testamentum Graece (28th ed.)
EAN-code:
9783438051400
Aantal pagina's:
1008
Bindwijze:
Gebonden
Levertijd:
Binnen 1 werkdag in huis!
In winkelwagen
Anderen bekeken ook: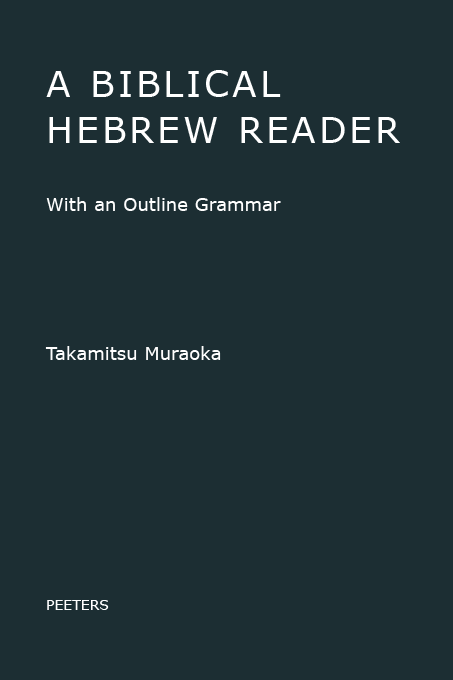 Biblical Hebrew Reader
-
This book is meant for those eager to get a quick overview of the
grammar of Biblical Hebrew and get on reading some Old ...
€ 31,90
verder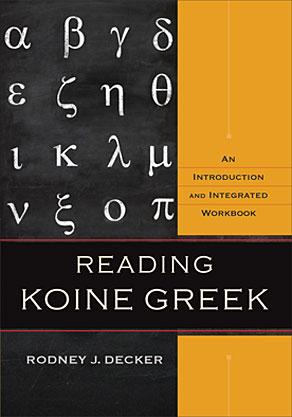 Reading Koine Greek
Rodney J. Decker -
An Introduction and Integrated Workbook.
This in-depth yet student-friendly introduction to Koine Greek provides a full
grounding in Greek grammar, while ...
€ 41,90
verder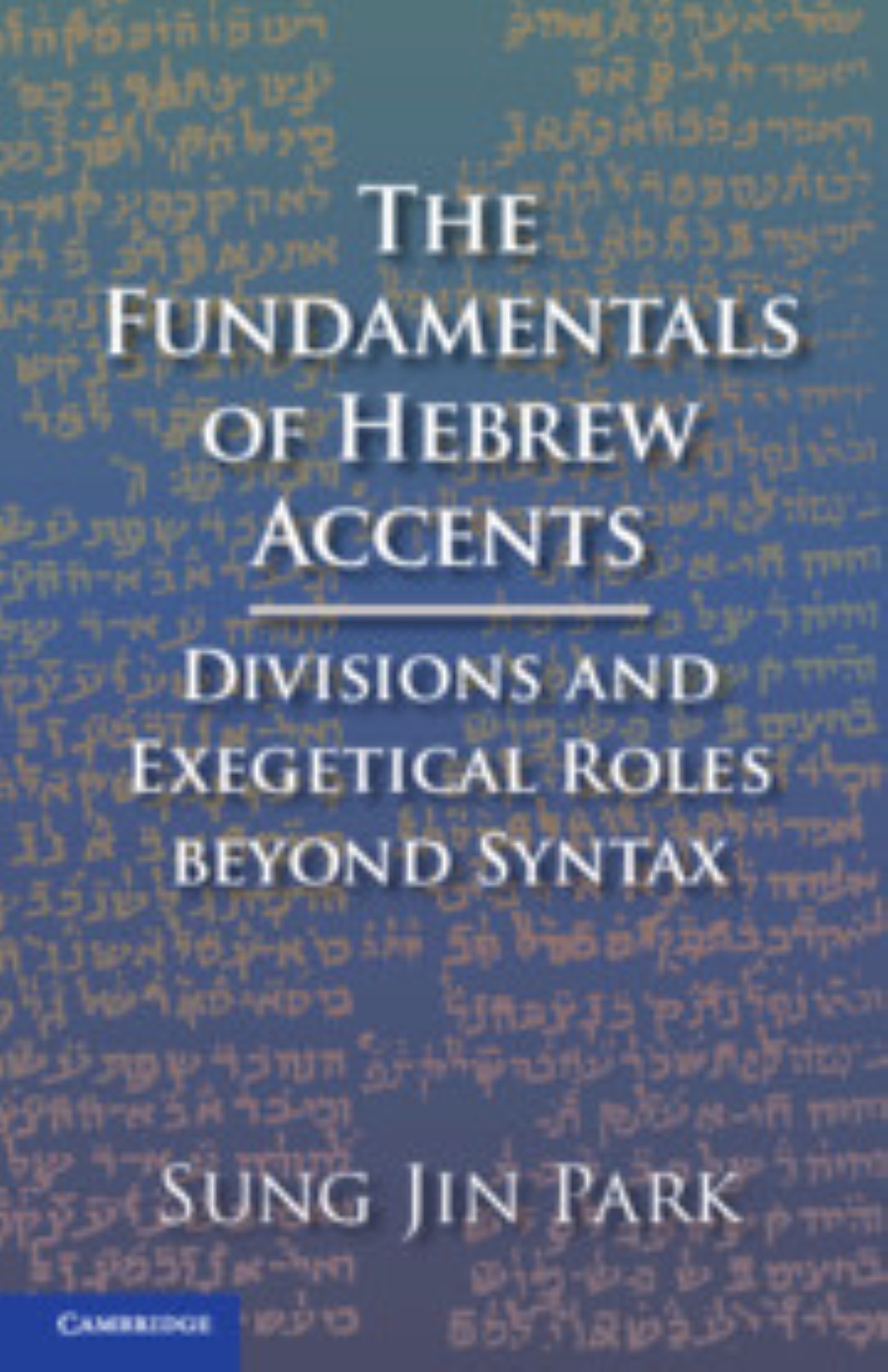 The Fundamentals of Hebrew Accents
Sung Jin Park - This book is designed to serve as a textbook for intermediate Hebrew students and above. Sung Jin Park presents the fundamental features ...
€ 31,90
verder
Meer van deze auteur...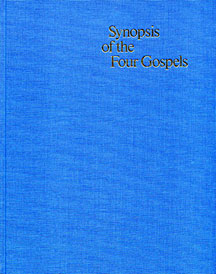 Synopsis of the Four Gospels (Greek & English12th)
Kurt Aland (ed.) -
Greek English Edition of the Synopsis Quattuor
Evangeliorum.
This unique and useful resource includes a parallel
comparison of the four Gospels in both ...
€ 72,00
verder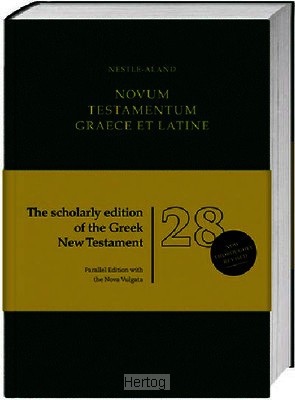 Novum Testamentum Graece 28. & Latine 3rd. ed
Kurt Aland (ed.) -
Wer den griechischen Text des Neuen Testaments mit seinem lateinischen Pendant,
der Nova Vulgata, vergleichen möchte, wird zu dieser zweisprachigen ...
€ 52,00
verder